Institute of Geography
and Regional Development
pl. Uniwersytecki 1,
50-137 Wrocław
tel. +48 71 375 22 44
fax. +48 71 343 51 84
sekretariat.igrr@uwr.edu.pl
Darnków - A Buddhist Community In Lower Silesia With Tibetan Way Of Life
March 30, 2022 by Oliwia Gertych

Lower Silesia is famous for its accessibility to the mountain regions. Being located in this part of Poland allows every mountain lover to explore the most incredible nooks provided by nature. But there's more to a landscape than its raw beauty. There's the cultural significance that, along with the most unusual elements, makes a place unique. And quite surprisingly, somewhere hidden among the forests and valleys of Table Mountains in Lower Silesia you might experience a glimpse of Tibet-like scenery.
---
Darnków – The Little Tibet of Poland
South-western Poland offers its explorers a 42-kilometer-long mountain range that's contained within the Sudetes. Formed of sandstone, Table Mountains (Stołowe Mountains) spread over Poland and Czech Republic. It's somewhere there a small village, once on the verge of disappearance, that bursts with multinational groups of people who want to know the way of Tibetan Buddhism.
Darnków is a village located on the top of a mountain in the buffer zone of the Table Mountains National Park. It's a particularly beautiful and peaceful place where you can stumble upon many wild animals and rare birds every day.

What makes it even more extraordinary is its history. In 1995 seven hectares of abandoned land in Darnków were purchased by two students of Chimé Rigdzin Rinpoche. Also known as C. R. Lama of the Khordong line, he was an important Indian lama of Tibetan Buddhism. It is said that after receiving the land from his students he was stunned by the resemblance of the place with the vicinity of the Khordong monastery in Tibet. That's how the Drophan Ling (in Tibetan: benefit to all) resort came to life.
---
Gompa Drophan Ling
Gompa is a Buddhist temple and the centre of seclusions. It has been built and decorated according to traditional Bhutanese patterns. The building practically does not differ from the temples that you can see in the Himalayas or the Tibetan Plateau. It is even more tempting to visit when you realize that it is the only building of that kind in Poland, and one of few such buildings in Europe. It's a detail that makes a place much more special.
Besides rooms for religious worship, in the gompa, you can find other important infrastructures; such as dormitories, kitchen facilities, and a library where you can broaden the knowledge and understanding of Buddhism. Moreover, the interiors of the gompa are decorated with traditional Buddhist paintings by none other than Bhutanese painters.
---
Stupa in Drophan Ling
Apart from gompa, in Drophan Ling we can admire a unique reliquary. The stupa is again one of the biggest monuments of this kind in Europe. It's estimated to have 9x9x17m and it's often called 'Enlightenment Stupa'.
It was built gradually just a few years ago and its construction was accompanied by important rituals and consecration. Every level of the monument distinguishes itself from others with different ornaments. On the walls of the first level, there are vases placed, the second level has three-dimensional mandalas, and the third one is filled with Dharma texts and scrolls of mantras. The top of the stupa encloses 13 rings, sun, and moon.
---
Camp Site Drophan Ling
The entire landscape around the resort is saturated with elements closely related to Buddhist culture and symbolism. You can admire plenty of flapping in the wind colorful prayer flags. If you look closely, you notice that apart from having printed Buddhist prayer texts on them, they're also covered with various symbols.
Up till today, the gompa is being visited by people from entire Europe. On the camp site adjacent to the temple, there are always parked some carper trailers, and during summer, multiple tents are being put up by the visitors. As for regularly visiting practitioners, some of them have even built small wooden huts for themselves.
Being in the immediate vicinity of the temple you can actually forget for a moment that you're not in Tibet. And if you're planning to visit Darnków during summer, you can even experience the amazing tradition of the annual donation of over 100 thousand butter lamps with the intention of peace in the world.
---
Planning a visit to Darnków
Since Darnków lies within a hundred kilometres from the capital of Lower Silesia, it is possible to plan a quick getaway weekend trip to this destination. Unfortunately, train connections don't look very promising. But it is merely a 2h drive from Wrocław.
As described on their website, the centre is open for tourists every day from 13.00 to 16.00. Although the city centre is easily approachable, it is of high importance to consider the 'practice schedule' to not disturb the practitioners.
If you're interested, you can also participate in group courses and practices, individual retreats, and Buddhist ceremonies and teachings by monks who come to the Table Mountains straight from Bhutan.
Undoubtedly, with that ambiance all around, a stay in Darnków can become a spiritual experience for everyone, regardless of religion.
Should you have any queries related to the Tourism & Hospitality studies at the University of Wrocław or you need general information about the city, please write to us on social media - Facebook, Instagram, or contact us via email.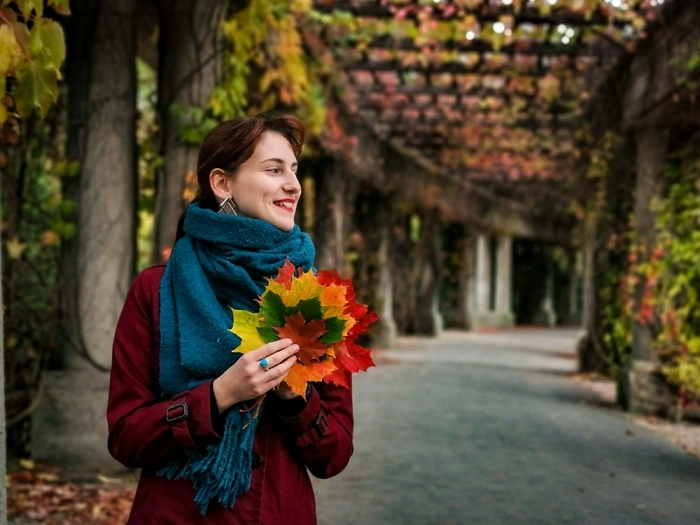 Oliwia Gertych
Oliwia is a Master's student of Spanish Philology at the University of Wrocław. She has hands-on experience in content creation, translation, and events management. Oliwia has an impeccable command of multiple international languages, such as Polish, English, Spanish, French, and Italian, making her a competent linguist. Apart from writing, she engages with the artistic community of the city as a violinist and a singer.
See also: LinkedIn, Facebook, Instagram.