Institute of Geography
and Regional Development
pl. Uniwersytecki 1,
50-137 Wrocław
tel. +48 71 375 22 44
fax. +48 71 343 51 84
sekretariat.igrr@uwr.edu.pl
Summer in Wrocław is such a joy to behold. With an abundance of possibilities lying ahead, choosing a leisure activity in the city comes down to your favourite. Outdoors thrive at their best, especially for everyone looking for fun activities surrounded by therapeutic nature. But, from time to time, prolonged gloomy days cast dark shadows on our much-awaited holidays or weekend plans.
Through this blog, we explore the prospect of trying some awesome indoor activities in Wrocław city. These activities in Wrocław are enthralling and boast well-designed indoor spaces, fine infrastructure, and offer impeccable service and deals. The Lower Silesian capital city is considered among the top Polish cities with immaculate indoors for fun and adventures. In previous blogs, we shared a list of top outdoor activities in Wrocław; it's time to discover the city's top leisure activities indoors for relaxing evenings and restful days.
Please be informed that some are seasonal activities and operate only in certain months. Therefore, it is recommended to check their website or social media for the most relevant details. Necessary details are mentioned in the blog. Eventually, you can reach out to them and seek relevant information concerning dates, bookings, and payment.
1. Wind Tunnel
How about spending a day out in the city soaking up a truly out-of-the-world adventure? Head over to Flyspot to encounter the world's best freefall simulator. The thrill of experiencing the world's best freefall simulator in a zero-gravity zone and the feeling of being suspended in the space is unlike anything else you'd have experienced in Wrocław.
Technically, it is a vertical tunnel with a diameter of 4.5 meters with a closed air circuit where high power fans produce a uniform airflow at speeds up to 310 km/h. Devices to meet the eternal human dream - floating freely in the air, flying like a bird.
Google rating: 4.9/5
Where: Flyspot Wrocław: Tunel Aerodynamiczny
Address: Lotnicza 8, 55-050 Mirosławice
Website | Facebook | Instagram
2. Axe throwing club
Unlock a whole world of possibilities with a unique option for entertainment in Wrocław. Discover the gritty lumberjack in you as you head to 7siekier for axe throwing in a more professional and guided way, all in the heart of Wrocław city. A first axe throwing club in Wrocław, 7siekier brings this exquisite sports straight out of the forest to this lovely scenic city.
Google rating: 4.9/5
Where: 7siekier - Axe Throwing Club
Address: Tęczowa 25, 53-601 Wrocław
Website | Facebook | Instagram
Major highlights: Plan a group activity with friends, team building exercise, date with the beloved, the activity carried out under the watchful eyes of experienced instructors who explain the game rules and teach you how to throw an axe safely and effectively
Read here what people have written about this experience on Tripadvisor
3. Archery
If you are up for fun and adventures of a different kind, I recommend a visit to the Traditional Archery Center. Located in the centre of Osobowice in the north of Wrocław, Traditional Archery Center is an ideal leisure activity for everyone, offering practice in motor coordination, a workshop for patience, and lessons of humility and self-control.
The training sessions at the Traditional Archery Center Wrocław take place twice a week. The Archery Center is sheltered by trees from all around, giving it an appearance of a secret base. The shooting tracks are over twenty metres long, and they have roofed shelters encompassing both sides.
Google rating: 4.9/5
Where: Traditional Archery Center (Centrum Łucznictwa Tradycyjnego)
Address: Osobowicka 109, 51-008 Wrocław
Major highlights: Choice of multiple activity types, the entrant must be 16-80 years old, equally for men and women, shots cost from PLN 18 onwards, organised competitions in the Osobowicki Forest in which Archers from different parts of Poland and Europe participate, they have arranged an archery path, choice of courses for volunteers
Note: Get in touch with them in advance to check for available slots
4. Extreme Shooting Range
If you are looking for some adrenaline kick while having a great day out, War Zone Wrocław is the place to be. At War Zone, they offer a wide range of ammunition and bullet types. The trained professionals guide you with the basics and make you comfortable with the activity. It is recommended to get in touch with them and make a booking in advance. Details are mentioned below!
Google rating: 4.8/5
Where: Strzelnica War Zone Wrocław
Address: Sztabowa 32, 53-321 Wrocław
Website | Facebook | Instagram
Major highlights: Shooting is possible with a minimum number of 2 people, an entrance fee of 30 pln/person (includes the stand, shooting target, and professional instructor care), and first-timers have access to safety courses and basic training on the usage of guns
5. Indoor Rock Climbing
Artificial rock climbing remains an all-time favourite when considering indoor adventure activities. Indoor rock climbing in Wrocław is another thrilling adventure to plan when you're looking for unique physical activities to try with friends or even alone. There are some great spaces for indoor rock climbing in Wrocław city. Whether you are a newbie or a professional rock climber, these unique adventures in Wrocław await you.
The mentioned places with artificial rock climbing in Wrocław have well-equipped bouldering areas and well-defined lines. They have quite big walls decked with a variety of marked colours.
Where:
Fabryczna Boulder: Grabiszyńska 241D, 53-235 Wrocław
Climbing Centre Tarnogaj: Nyska 59, 50-504 Wrocław
Groto Bulderownia: Międzyleska 4, 50-514 Wrocław
Major highlights: Great bouldering areas, training facilities equipped with weights, bars, hang boards, rubber bands, foam rollers, and campus boards, most of them accept multisports cards; it is nice to check with them in advance, Groto Bulderownia is comparatively lesser crowded to others
6. Ice Skating
There are a few places to go ice skating in Wrocław. These places primarily operate during autumn, winter and spring. The good thing about ice skating is that you don't have to be a professional to participate in this indoor fun activity. Ice skating in Wrocław is organised at a few places, and it's a perfect place for beginners or even professionals. Most of them accept multisport cards, and it is, recommended to check with them before making a reservation. Ice Skating Rink Spiska is a highly rated place with modern amenities and a seamless rink.
Where:
Lodowisko Spiska: Spiska 1, 50-562 Wrocław
Lodowisko Na Stadionie: aleja Śląska 1, 54-145 Wrocław
Lodowisko przy Zespole Szkół nr 14: Toruńska 72, 51-410 Wrocław
Major highlights: Located close to the city centre, ideal to visit with family and friends and big groups, decent prices, mostly operates until March-end, additional facilities like aerobics/spinning gym classes, tennis courts, and swimming pool available
Note: At Lodowisko przy Zespole Szkół nr 14, you need to pay at the swimming pool building and not at Lodowisko itself. They accept Multisport cards, quite a nice place to spend quality time.
7. Trampoline
Mostly related to kids' fun activities, a trampoline is a delightful fun exercise for everyone. Given the abundance of tourist attractions and activities in Wrocław, it is a blessing for residents and tourists in the city to have multiple options to choose from. Head to one of these trampolines in Wrocław and savour the maximum fun. There are plenty of attractions on the trampolines to try. A day out hopping around the cushioned surfaces can be as therapeutic for you as it could get. Certainly, a great fun attraction in Wrocław!
Where:
Jump World Wrocław: Otmuchowska 15, 50-505 Wrocław
GOJump Wrocław: Jana Długosza 59-75, 51-162 Wrocław
Jump Hall Park Trampolin: Szybowcowa 31, 54-130 Wrocław
8. Squash
Wrocław city has a pretty decent sports infrastructure with several sports complexes and courts. Moreover, most of these places allow you to enter and reserve places for free if you have a multi-sports card (mostly offered to working people by their respective employers). Squash is a great option with all the well-maintained courts in Wrocław and is definitely worth a try. Head to Wrocław Squash Club on Jana Długosza to try it. They have nicely kept-up courts and qualified training staff. The prices are fair even if you don't have a multi-sports card.
Note: It is recommended to get in touch with them via phone/email to make a pre-booking or ask them any questions
Google rating: 4.6/5
Where: Wrocław Squash Club
Address: Jana Długosza 71, 51-162 Wrocław
Website | Facebook | Instagram
Major highlights: Option to try other sports like badminton, fitness gym, sauna, Krav Maga - combat training
9. Pool Billiards Club
Billiards/pool is an ideal leisure game to try with friends. There are some cool billiard bars and pool halls in Wrocław city for everyone to try.
Our top pick, Billiard Salon La Sesame, just off the Main Market Square, has a lovely space with about seventeen pool tables. In addition to the pool tables, the 8-ball pool bars in Wrocław offer a range of drinks and craft beers. Nice staff, great vibes and free spot on weekdays make these billiards bars in Wrocław a big hit.
Note: Be informed that the prices in most of these places vary depending upon daytime and nighttime, and weekdays and weekends. It is recommended to book a table there in advance. On spot booking is highly unlikely, especially during weekend nights, and during the tourist season.
Where:
Major highlights: Choice of drinks, spirits, and cocktails, relaxed atmosphere, advanced equipment, English speaking staff, book in advance for weekends
10. Bowling alley
Who's up for a fun bowling time in Wrocław? Make sure that you have a pre-booking, especially during the peak tourist season or around the weekend. If you decide to go bowling at Skytower, you have the added advantage to check into the highest viewing point in the city, which is the top viewing deck at the Skytower. You can book your tickets online in advance to avoid the queue or try your luck by visiting their counter on the sky tower ground floor. Undoubtedly, this is one of the most pleasing experiences in Wrocław as you'll go all-out contesting against your friends at the bowling arena.
Where:
Sky Bowling: Powstańców Śląskich 95, 53-332 Wrocław
Mirage Bowling Center: Słubicka 18, 53-615 Wrocław
Major highlights: Myriad of drinks and snacks to choose from, a viewpoint at the top of Skytower
The opportunity to explore the wide range of outdoor and indoor activities in Wrocław puts it a notch higher than other European or Polish cities. Wrocław is a terrific prospect for those who want to live and study/work here. Make sure to put some of these activities on your bucket list.
Should you have any queries related to the Tourism & Hospitality studies at the University of Wrocław or if you need general information about the city, please write to us on social media - Facebook, Instagram, or contact us via email.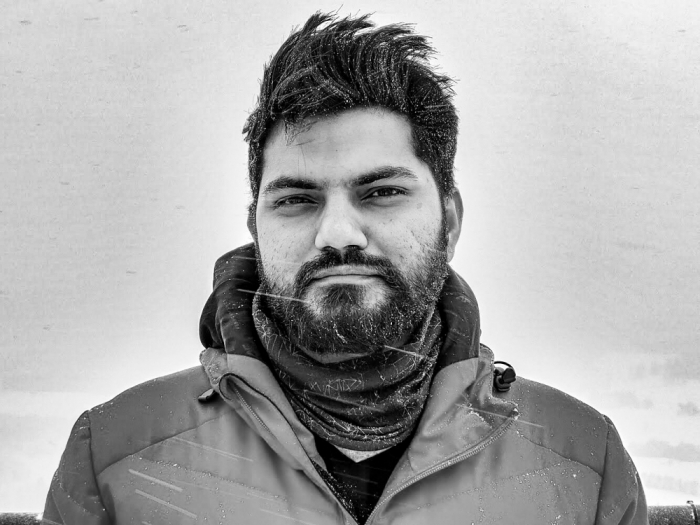 Amit Chandra
Amit is a travel writer & founder of the blog Whistling Hound. A perpetual nature lover, Amit moved to Wrocław, Poland, three years ago. Ever since, he has been gallivanting around European countries, soaking up the best of places & sharing his experiences across digital media. From working as an Aurora Guide in Lapland to walking the streets of Naples & Rome like a local, Amit has done it all. Currently, he's treading through the best of southwestern Poland & is not stopping anytime soon!