Institute of Geography
and Regional Development
pl. Uniwersytecki 1,
50-137 Wrocław
tel. +48 71 375 22 44
fax. +48 71 343 51 84
sekretariat.igrr@uwr.edu.pl
Mt Kenya Quest By A University of Wrocław Student - An Experience
May 13, 2022 by Oliwia Gertych

All the images used in the blog are from Bartek Baturo's private archive
Bartek Baturo, a bachelor's student of geography at the University of Wrocław, attempted to climb the second-highest peak in Africa, Mount Kenya. He started the adventure in Nairobi alongside his three other friends (Wacek, Łukasz, and Mateusz). They met as members of Speleoklub, a group that brings Tatras caves enthusiasts together. They decided that it was high time to experience something quite the opposite. Hence, in January 2022, they left for a 17 day-long journey to the heart of a continent neither of them visited before.
University's Involvement
Although the expedition has been organised in a friendly setting, without the involvement of the University, later on, it flourished into cooperation. After completing the hike, Bartek has been presenting webinars about the trip. As an active member of the geography department scientific club, he was eager to share his experience with others in an educational manner.
He even collected water samples from the glacier of Mt Kenya, which measurements most likely contribute to the internet database of water particles. In return for Bartek's contribution, the University covered about 10% of the trip expenses, which should only serve as a motivation to other students willing to grow under the University of Wrocław's wings.
A detailed look at the destination
Mount Kenya is a volcanic massif situated at 5,199 MASL (Batian peak), the highest peak in Kenya and the second peak in Africa, after Kilimanjaro. It is located slightly on the south of the equator, about 150 km north of the Kenyan capital, Nairobi. The mountain is an important source of water for a large part of Kenya's population. Its sources have there, among others, the largest river in Kenya - Tana.
Although Bartek and his friends did not manage to reach Nelion - the main peak of Mt. Kenya, they did achieve one of its summits, Point Lenana (4985 MASL), which is a great success!
Needful preparations
Naturally curious about his motivation, struggles, and achievements, we decided to meet with Bartek and hear first-hand about his adventures. First, we covered the essentials.
Equipment: Gear for Mt Kenya included the usual stuff you can easily get from Decathlon. The most important things are good boots and comfortable hiking pants. We used trad climbing equipment provided by Speleoklub. Since you need to cross the glacier, we also took crampons. But the glacier retreated due to climate change so much that, in the end, we didn't use them at all.
Difficulty level: When it comes to Nelion, it should be reserved for an expert climber. Reaching Point Lenana, on the other hand, is a fairly easy expedition. You need to do the required logistics, but in the end, you're going with the guide. If you like hiking and can make 1000 metres vertically every day for a week then you should make it. And you can always hire porters to carry your backpacks. But it all comes down to your stamina. Keep in mind that the biggest challenge is climbing a 300m wall, it's not something you can find in Tatras. Besides, there's also an issue of adaptability to altitude - your body does not work that well on 5000m compared to 2000m.
Journey plan & expenses: We flew from Vienna to Doha, Qatar, where we had a transit to Nairobi, Kenia. We spent 2000PLN on plane tickets, and around 1200$ while staying in Kenya. We went there in January, during the dry season, and the temperature was above 20 degrees. Hot, of course, but nothing too special for Africa.
Reaching Chogoria
Since the starting point of the hike was in Chogoria, they also got to try public transport to commute from Nairobi. Turns out it was even more tricky for our travellers than the hike itself.
We went there by public transport, it was the hell of a drive, says Bartek. Apparently, not so used to the road rules in Africa (or, rather, lack thereof), they're going to remember this 5-hour journey for long. They don't have lanes on the road. It's like watching cars nearly crashing into one another every other minute. My friend thought that we would die!
The hike - An overview
The hike itself lasted 6 days. They made a traverse of the massif, starting on one side in Chogoria and descending on the other side to Naro Moru. They slept in tents, 4 out of 6 nights above 4,000 metres.
During the hike, they were able to observe plant layers starting with the jungle and bamboo forests inhabited by elephants, and ending in the alpine environment of glaciers and screes at an altitude of up to 5000 MASL.
As part of the acclimatisation, they climbed one of the peaks of Mt. Kenya, Point Lenana (4985 MASL), and the next day they got up at 4 am and in the dark, started climbing a 300-metre-long wall leading to Point Nelion (5188 MASL). Standing right in front of that wall was pretty scary. It was the most intimidating climb I ever tried. We were all stunned, says Bartek.
Unfortunately, at some point, they weren't making the previously established stopping points. We had checkpoints to have a safe way back. We didn't make the checkpoint at the time that we planned to and then we decided that it was smarter to go down. It's not so important to risk your life. And we were super close to the summit anyway. We decided that we would start the descent so as not to risk sleeping on the wall. I'm glad that we made this decision.
In the case of this wall, the withdrawal itself takes 3-4 hours, and it takes twice as long to reach the top. They descended to the base camp and the next day they were already in Naro Moru.
Indeed, the main peak has not been achieved, but those who climb the mountains know that the greatest skill is to be able to withdraw at the right moment.
Other interests and goals
We asked Bartek about his upcoming plans and he casually mentioned his interest in Mount Kazbek (5,054 MASL) in Georgia. Although besides hiking, Bartek is highly skilled in skiing and he's a rider of Freeride World Qualifier. He currently resides in Austria, where he frequently goes skiing in the Alps. If you're interested in what this sport entails follow him on Instagram.
It's the stories like this one that motivates you in the journey to experience the world and make your dreams come true. We congratulate Bartek and hope that his story will encourage others to expedite the unknown!
Should you have any queries related to the Tourism & Hospitality studies at the University of Wrocław or you need general information about the city, please write to us on social media - Facebook, Instagram, or contact us via email.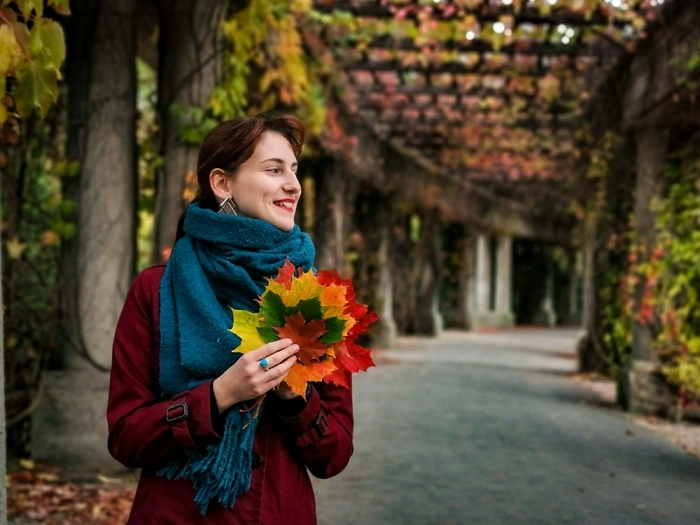 Oliwia Gertych
Oliwia is a Master's student of Spanish Philology at the University of Wrocław. She has hands-on experience in content creation, translation, and events management. Oliwia has an impeccable command of multiple international languages, such as Polish, English, Spanish, French, and Italian, making her a competent linguist. Apart from writing, she engages with the artistic community of the city as a violinist and a singer.
See also: LinkedIn, Facebook, Instagram.