Institute of Geography
and Regional Development
pl. Uniwersytecki 1,
50-137 Wrocław
tel. +48 71 375 22 44
fax. +48 71 343 51 84
sekretariat.igrr@uwr.edu.pl
Photo courtesy: Whistling Hound
Once you have relocated to Wrocław or any other Polish city and identifying the popular city spots, it's time you learnt some simple yet essential things to make your life in Poland easy and hassle-free.

Doing the homework in advance can make your stay/travelling in Poland extremely pleasant. There are certain dos & don'ts of studying and travelling in Poland, a prominent topic of interest among students and expatriates in Wrocław.

Through this blog, I share with you smart life hacks in Polish cities, general travel tips in Poland, and some specific dos and don'ts to be kept in mind during your stay in Poland. As an attractive destination in central-eastern Europe, Poland is beautiful, considerably affordable, and attracts people from different corners of the world. I'll share more insider information on the know-about of staying in Poland.

With cheerful Polish people, bustling city squares, excellent local transport connections, and reasonable prices (compared to western Europe & Nordic countries), Poland proffers every traveller a fair share of excitement and joy. If you are considering moving to Poland for higher studies, work or just for travelling, then this blog is for you.

---
Most common things to keep in mind while travelling in Poland
Photo courtesy: Whistling Hound
Generic Poland travel tips

1. It's always nice to learn some basic Polish words/phrases. It can act as a good gesture when you're visiting new people at the supermarket, restaurants, cafe, or ticket counter. Dzień Dobry, Do widzenia, Dobry Wieczór, Miłego dnia, Dobranoc, Proszę, Przepraszam, and Dziękuję are some of the key words that you should consider learning before travelling to Poland.

2. If you're an English speaking person, it is advisable to seek suggestions/information from youngsters compared to seniors. Most of the youngsters in Poland speak English and are easy to communicate with.

3. Dodge any confrontation with drunk people, mostly during late-night hours. You might stumble upon them in the city centre region, public transport, or close to the clubs mostly.

4. Always look for free wifi connection at popular restaurants and city centre areas of major polish cities. If you want to buy a local sim card, I vouch for a Lycamobile connection. It has super cheap internet and exciting national/international calling offers. All you need to do is take your passport and head to the nearest Zabka store.

5. Don't get loud after 10 pm. Your peace-loving neighbour might not like it and end up calling the police.
Photo courtesy: Whistling Hound
6. If you are travelling to Poland in winter, start your day excursion early. The sunset time in winter is mostly around 3:45 – 4:00 pm. Therefore, make the best of daylight until it lasts. On the contrary, summer in Poland is the opposite, and you can take advantage of the excellent weather and prolonged day hours. Summer nights are pleasant and quite interesting.

7. Don't take Polish winters for granted. The temperature gets as low as -16 degrees in cities. It gets unrelenting in the mountains. Come well-equipped with the right clothes to brave Polish winter.

8. If you plan on groceries shopping, Biedronka, Lidl, and Carrefour are the stores you should be looking at in the first place. They have a wide range of products and prices are reasonable. Optionally, you can spot Zabka in almost every nook and corner of Polish cities. Stay apprised that Zabka is pricier than Biedronka and Lidl. But Zabka has its benefits like it's open on Sundays.
---

Getting around – trains, local transport, and discount tickets
Photo courtesy: Whistling Hound
1. Make good use of public transport, especially in major cities in Poland.

2. Follow the traffic lights while crossing the streets. Even on the busiest city roads, people drive relatively fast. Wait for your light to go green. You might end up getting a ticket for jumping a red signal for pedestrians.

Photo courtesy: Whistling Hound
3. Make the most of Next Bikes – city bikes, during autumn and summer in Poland. Nextbikes are free for the first 20 minutes, and then they charge you two pln for the next 40 minutes. There are well-marked bicycle tracks across most of the cities in Poland. Keep in mind that riding a bicycle is forbidden in the main square area.

4. Make use of the 24 or 48-hour public transport ticket. The same goes for the offers form of regional trains and intercity trains.

5. Rail routes in Poland are extensive, accessible, and considerably affordable for everyone travelling across Poland. Moreover, regional train operator like Koleje Dolnośląskie in the Lower Silesian region keeps bringing exciting ticket offers for individuals and those travelling in a group.

If you are under 26 years of age and study at a Polish university, you can avail a 51% discount on a train ticket. Moreover, weekend offers are valid for a couple of days which comes in handy if you have a lot of travelling to do. This offer includes multiple transfers in different IC trains.

Optionally, there is also a group discount for people planning a trip to Poland with a small group. I would highly recommend you to check for any such available offers at the ticket counter. Also, brace yourself for finding a person with a good understanding of English. The railway ticket counter is one of those places where foreigners often find themselves vulnerable.

Photo courtesy: Whistling Hound
6. You can buy tickets inside trams/trains in a lot of Polish cities. For example – you can buy tram tickets inside a tram/bus in Wroclaw but not in Gdansk. You can hop on the tram/bus if it has already arrived and you're running short of time to buy the tickets and eventually purchase inside the tram or bus. But be careful about the same in other Polish cities while travelling around.

7. Jakdojade app is an essential public transport app for every student who has just moved to the city. The app helps you locate bus/trams and their stations across all the major Polish cities. It is recommended to install the app soon after moving to Wrocław.

Photo courtesy: Whistling Hound
8. Don't fall for the taxis roaming around the train station or airports. They are usually pricier than the taxi booked through online apps. Almost every tourist destination in Poland has a reliable public transport connection from the airport to the city centre. Try calling a cab through apps like Bolt or Uber. Optionally, at some airports, they also have an option to share the taxi/cab. It will cost you way less than Uber/Bolt any day.

9. Blablacar is another cheap alternative to travel long distances in Poland hassle-free. It gets quite helpful when you have to travel during odd hours, and buses/trains are either unavailable or are way too expensive.
---
Money matters

Photo courtesy: Whistling Hound
1. Be careful about places where you can pay in cash and where you can pay by card. Carry sufficient cash when you are travelling, but always try paying by card first. Paying by card always saves you a lot of money that you can lose at the exchange Kantor. It also saves you from collecting annoying coins, which eventually gets considerably annoying.

2. Avoid currency exchange counters at the airport. Carrying sufficient cash in Euros/Zloty from your home country, and look for options where they give you the best exchange rate. The shops labelled as Kantor Cent are reputed for the best money conversion rate, always look for this shop in the major cities in Poland. If you already live as an expatriate in Poland, the ING bank gives you a great currency exchange price.

Photo courtesy: Whistling Hound
3. Optionally, you can also use your international debit card. In some ATMs, they display the additional charges on the transaction, which is substantial. While in some cases, this charge is nominal, and you end up saving some money.

---

Food, water, and alcohol
Photo courtesy: Whistling Hound
1. Tap water is mostly drinkable across Poland. If you are keen on buying bottled water, make sure that you buy the one with a label that says 'Niegazowana', which means 'No Gas'.

2. Try the morning coffee with one of the many sweetbreads at Piekarnia. They come with different fillings like chocolate, peach, berry, apple, and cheese and taste divine, especially when they are fresh out of the oven.

3. Pierogi, Bigos, żurek (soup), and Oscypek are a few local delicacies that are worth a try on your trip to Poland.

4. Zapiekanka is the Polish answer to Italian pizza. It is a baguette cut in half, and topped with mushrooms/salami, cheese and soaked in garlic mayonnaise.
Photo courtesy: Whistling Hound
5. Alcohol in Poland is considerably cheap. It's so cheap that sometimes you can find a can of beer for 2 pln or 45 cents. Don't forget to try Zubrowka & Soplica.

6. That said, refrain from drinking alcohol in public places or even public transport. It attracts heavy fines.

---

Events, gigs, and live shows
Photo courtesy: Whistling Hound
1. Watch out for live gigs at bars and restaurants in the city centre region of popular touristic cities in Poland like Warsaw, Krakow, Zakopane, Wrocław, and Gdansk

2. Walk around the Old Town and City Center, and you might stumble upon a few captivating performances from local artists.

3. Typical Polish things like chocolates, cheese, a scarf from the mountains, magnets, or Polish vodka make great souvenir options for friends and family.

4. If you are travelling to the Polish Mountains in winter, don't forget to layer yourself well. Carry a hiking pole, spare socks, and preferably shoes with spikes. It snows a lot in the Polish mountains, and you will need the proper equipment to walk around comfortably.

---

We have tried to cover almost every aspect of comfortable living and safe travelling in Poland. That said, we might have missed out on a few things as well. Please feel free to mention the same in our social media comments! Follow us on social media, Facebook & Instagram for more such content on life & studying in Wrocław.

Further read: 8 Things That Make Wrocław An Ideal City For Students.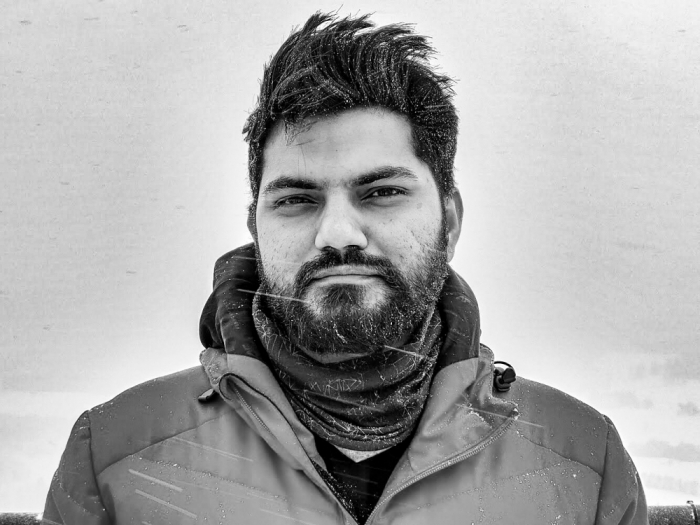 Amit Chandra
Amit is a travel writer & founder of the blog Whistling Hound. A perpetual nature lover, Amit moved to Wrocław, Poland, three years ago. Ever since, he has been gallivanting around European countries, soaking up the best of places & sharing his experiences across digital media. From working as an Aurora Guide in Lapland to walking the streets of Naples & Rome like a local, Amit has done it all. Currently, he's treading through the best of southwestern Poland & is not stopping anytime soon!