Institute of Geography
and Regional Development
pl. Uniwersytecki 1,
50-137 Wrocław
tel. +48 71 375 22 44
fax. +48 71 343 51 84
sekretariat.igrr@uwr.edu.pl
Events Organized by the Institute of Geography and Regional Development of the University of Wrocław
April 4, 2022 by Oliwia Gertych

Recently we proposed to you top recurring Wrocław events that you shouldn't miss. Now let's take a closer look at what the University of Wrocław itself has to offer. And believe me when I say a lot is happening. The Geography department alone engages in multiple events organized for kids at public schools, individual adults living near Wrocław, let alone university students. Below you'll find only a few picks of the latest activities from our department.
---
Photography Contest: Open landscapes - beauty and threats
Recently (25th of March, 2022), a photography contest was concluded with a short award ceremony and an exhibition where you could enjoy the effects of students' works. The contest was organized by the Landscape Research Laboratory at the Institute of Geography and Regional Development of the University of Wrocław. It was opened to three different age categories: primary and secondary school, as well as adults.
Photo courtesy: Whistling Hound
Almost 60 works from Wrocław and a dozen other towns in Poland were submitted.
The prizes were awarded in two thematic categories:
1) Aesthetic values ​​and beauty of open landscapes,
2) Open landscapes in danger.
Photo courtesy: Whistling Hound
The intention of the contest was to draw attention to the open landscapes that surround us on a daily basis. Doesn't matter if natural, such as sea or mountains; agricultural (arable fields or meadows); or those found in cities, such as vast clearings in city parks.
Photo courtesy: Whistling Hound
Open landscapes have many aesthetic, natural, and cultural values, but in recent times they have become particularly endangered as a result of increasing human investment pressure.
---
Field Trips & Visiting Local Museums
If you follow us on social media you may already know that our students have lots of incredible opportunities to visit local museums, engage in university celebrations and city events, as well as explore Lower Silesia through obligatory field trips.
We do not pass an opportunity to explore the nearby. Just this month our students visited Sobótka, a lowersilesian town located on the northern slope of Mount Ślęża, which is part of the Sudetes Foothills.

A few days after that, another group of master's students of the University from Tourism and hospitality studies explored the museum of Panorama of the Battle of Racławice. Alongside admiring the painted masterpiece, they learned about the history of the battle.
---
Engagement in School Events
The Department of Regional Geography of the University of Wrocław is known for its collaborations with public schools. They organize workshops and competitions for students of all ages.
This semester, they launched a project for post-primary schools called Olympic week. The project consisted of online lectures that took place on January 24-28, 2022. The program included presentations on spatial management issues presented by the Departments' employees.
Meanwhile, on February 5-6, 2022, the XLVIII Olympiad in Geography was held in Oborniki Śląskie. The Jury Committee was composed of numerous employees (current and retired) of our Geography Department. Meanwhile, the official award ceremony for this regional competition took place a little later, on February the 14th, 2022, in the historic Oratorium Marianum hall, in the main building of the University of Wrocław.
---
International Geomorphology Week
On Saturday, the 26th of February, in order to celebrate Geomorphology Week, a group of students went on a field trip to the Strzelińskie Hills.
It was a great opportunity to see many forms of sculpture of different origins and discuss the issues of anthropogenic relief related to the acquisition of rock materials. The students learned about geoarchaeology, rock formations, the influence of the ice sheet on the relief of the Sudetes Foothills, ravine erosion, soil erosion, and the development of valley bottoms. The tour was led by Dr. Andrzej Traczyk and prof. Piotr Migoń - the professors from our department.
Later during the same week, on 28th, the students could attend a webinar, during which the PhD students and young scientists were presenting their research results.
Two of the more than 20 presented papers were presented by people associated with the Department of Geomorphology: mgr Iwo Wieczorek and dr Filip Duszyński. The webinar was again co-hosted by prof. Piotr Migoń.
---
Upcoming Trips, Workshops, & Conferences
In one word or less about upcoming events:
14th Edition of Workshops for Young Geomorphologists will be held on 27–29 May 2022 in Karłów in the Table Mountains (Stołowe Mountains).
A sightseeing trip to Beskid Sądecki will be a three-day trip from 3-5 June 2022.
A conference entitled The importance of field lessons in geographical education is scheduled for September 30-02 October 2022 in Dobków in the Kaczawskie Foothills. The conference is combined with field workshops.
---
GeoNight 2022
Speaking of upcoming events, in just a couple of days (on the 1st of April 2022), Geography department is inviting its students for an online meeting. It's an event called Geography in stereo, and consists of a mini-lecture, during which the audience will learn the methods of obtaining and visualization of stereo images (stereopairs) used in geography.
It'll be also an opportunity to take part in hands-on workshops, during which a solution for the visualization of stereo pairs with the use of webGIS technology will be presented. Institute of Geography and Regional Development shared the event on their Facebook.
Should you have any queries related to the Tourism & Hospitality studies at the University of Wrocław or you need general information about the city, please write to us on social media - Facebook, Instagram, or contact us via email.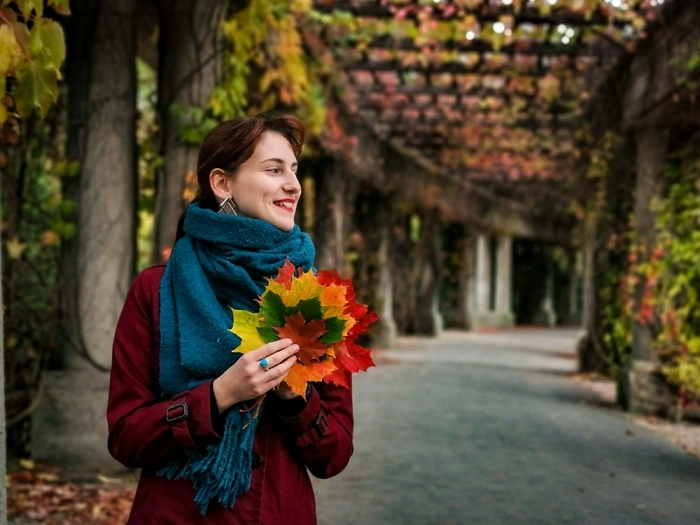 Oliwia Gertych
Oliwia is a Master's student of Spanish Philology at the University of Wrocław. She has hands-on experience in content creation, translation, and events management. Oliwia has an impeccable command of multiple international languages, such as Polish, English, Spanish, French, and Italian, making her a competent linguist. Apart from writing, she engages with the artistic community of the city as a violinist and a singer.
See also: LinkedIn, Facebook, Instagram.